Hearts of Stone Expansion
The Witcher 2: Assassins of Kings
Andrzej Sapkowski's Books
Welcome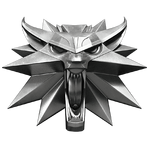 Welcome to the Official
Witcher
wikia, your source for all things related to
Andrzej Sapkowski
's books and the games based off of them by
CD Projekt RED
. We welcome you to hop in, explore the game, and contribute to the wikia.
MonoBook has now been updated to match the Wikia skin, so you can choose whichever one better fits your style!
Official Videos
News
Helping Out
All pages can be edited and you are welcome to join us and contribute to this wiki. If you have any questions about the wiki or helping out, you can ask one of Witcher Wiki's administrators.
If you are new to wikis, you may want to read the tutorial.
If you see a picture that you like, add it to the gallery.
Or, you could try helping cleaning up some articles that need cleaning up.
Another helpful activity would be to check the list of wanted pages for frequently linked-to articles that don't exist yet.
If you want to experiment with editing a wiki, please do it in your sandbox, not in articles. (Go to your profile then type "/Sandbox" after your name in the URL to access it).
Want to read up on some guidelines? Check out editing guidelines, the Manual of Style, and the image guidelines.
For questions, suggestions or other concerns regarding this wikia contact an admin.
Buy Now
Community App
Recent Activity
Forums
Sister Sites
Links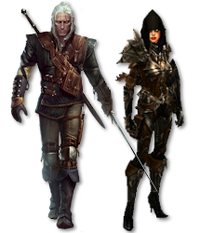 RPG Games
Go to these sites for info or for help with your own wiki!
AdventureQuest • Agarest War • Arcanum: Of Steamworks and Magick Obscura • Baldur's Gate • Dark Souls • Deus Ex • Diablo • Divinity • Dragon Age • Dragon Blaze • Dragon's Dogma • Elder Scrolls • Fable • Fallout • Faster Than Light • Fate/Grand Order • Five Nights at Freddy's World • For Honor • Hyper Light Drifter • Legend of Heroes • Mass Effect • Might & Magic • Onmyoji • Shadowrun • Tom Clancy's The Division • Torment • Undertale • Wasteland • The Witcher
Want your community included? See how!