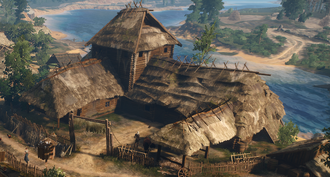 The inn in White Orchard village is not specifically given a name. It is the most prominent building in the village and the innkeep there is Elsa. Because of war and moving of armies, some very interesting persons, like Oxenfurt scholar Aldert Geert, must roost here for time.
Characters
Edit
Associated quests
Edit
Ad blocker interference detected!
Wikia is a free-to-use site that makes money from advertising. We have a modified experience for viewers using ad blockers

Wikia is not accessible if you've made further modifications. Remove the custom ad blocker rule(s) and the page will load as expected.