Ad blocker interference detected!
Wikia is a free-to-use site that makes money from advertising. We have a modified experience for viewers using ad blockers

Wikia is not accessible if you've made further modifications. Remove the custom ad blocker rule(s) and the page will load as expected.
Wargs
are creatures which were part of the early design for
the game
, but which were either dropped or, more likely used as the basis for the
armored hounds
created by the
Grand Master
.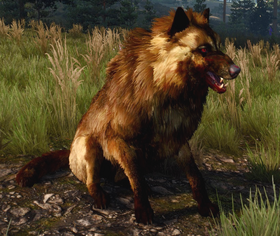 Wargs do make an appearance in The Witcher 3 where they are tougher and larger breed of classic wild wolves.
Journal entry (excerpt)
Edit
Particularly dangerous are wargs, a nasty and ferocious subspecies of wolf.