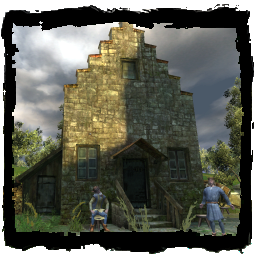 This is Vesna's house, well not actually Vesna's, but her grandmother's house. It is located at the southern end of the main village in the Outskirts of Vizima. It is here that Geralt must escort Vesna, after he has dispatched some would-be rapists intent on making her their next target, as part of the She's No Early Bird quest.
Associated quests
Edit
Containers found
Edit
Ad blocker interference detected!
Wikia is a free-to-use site that makes money from advertising. We have a modified experience for viewers using ad blockers

Wikia is not accessible if you've made further modifications. Remove the custom ad blocker rule(s) and the page will load as expected.