Deus Ex: Mankind Divided, the latest entry in the cyberpunk stealth-action game franchise, launches on August 23, and Fandom has partnered with publisher Square Enix to launch a Wikia-wide community activity themed around mechanical augmentation.
We have received your submissions and Geralt of Rivia has been mechanically augmented. Presenting: Augeralt!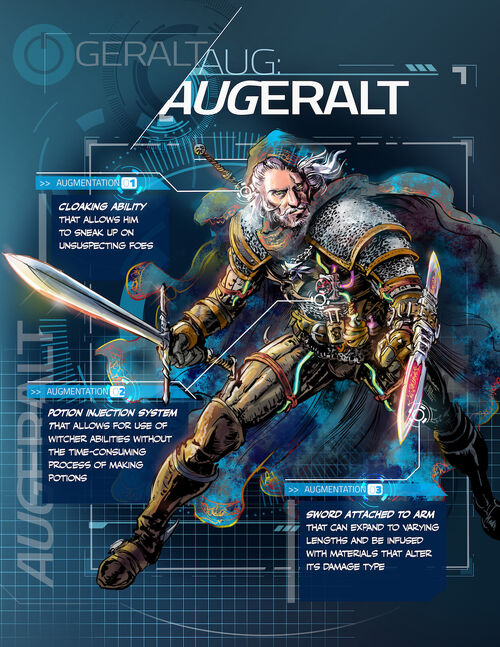 (Click for a full size image)
Now it's time to vote for which augmented character is the strongest! Visit our Fandom article or scroll below to vote for your augmented character of choice!
UPDATE: Augeralt has made it to the next round! Cast your votes to get our favorite Witcher into the last matchup
---