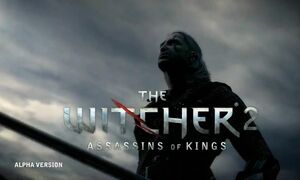 CD Projekt's Tomasz Gop told Eurogamer that a brand new Witcher project will be announced at E3 next month.
The Witcher 2 senior producer didn't reveal much, but he did say that the company might have good news for PlayStation 3 and Xbox 360 users. Even long before the PC premiere of the game, there have been many rumors of a console port, which seem to be pretty much confirmed now. I wonder if CD Projekt intends to resurrect the canceled console remake of the first game, The Witcher: Rise of the White Wolf, or whether console players will need to play the first game in its original PC version in order to know the whole story.
One thing is certain - the game that is about to be announced is not The Witcher 3 yet. Although given the great reviews the second game is getting, I'm sure a third one will eventually be made too.