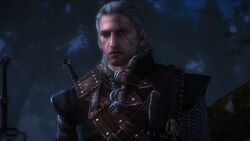 CD Projekt's Tomasz Gop talked to Eurogamer about the upcoming Xbox 360 version of their hit cRPG, The Witcher 2: Assassins of Kings, which is currently available only for the PC.
The PC version of the game has quite impressive visuals. The developer promised that the 360 version will definitely look better than the PC version with minimum graphics settings, and while he's not promising anything, they're doing what they can to make the game look as good on the console as the medium settings on the PC.
The game is coming to Microsoft's console in November. No plans for a PlayStation 3 version have been announced yet, unfortunately. As previously stated, of the game's DLC will be free on the 360, just like they are in the PC version.