Comments

2
The Witcher 2 might come to Xbox 360 in November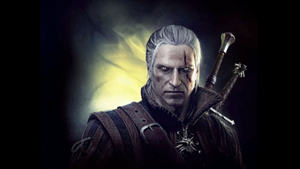 Two major Polish gaming stores, Gram.pl (which used to be owned by CD Projekt) and Ultima already offer The Witcher 2: Assassins of Kings for the Xbox 360 platform. Both stores list the release date as November 15, 2011. Is this a premature leak or just speculation? If true, it will certainly face tough competition in The Elder Scrolls V: Skyrim.
The Xbox 360 version of the game was already rated M by the ESRB recently as well. For now, nothing is known about when (or even whether) the game will come to the PlayStation 3.
We're very likely to find out either at CD Projekt's press conference tomorrow or at E3, as CD Projekt's Tomasz Gop already stated recently that E3 will bring good news for console gamers. Stay tuned, we'll make sure to bring you the latest news on this!
Source: Gamezilla
Ad blocker interference detected!
Wikia is a free-to-use site that makes money from advertising. We have a modified experience for viewers using ad blockers

Wikia is not accessible if you've made further modifications. Remove the custom ad blocker rule(s) and the page will load as expected.