Comments

6
The Witcher 2 gets its first free DLC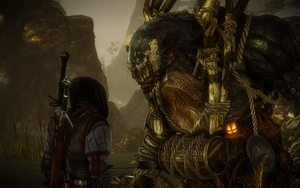 The first piece of downloadable content for The Witcher 2: Assassins of Kings, titled Troll Trouble is now available for download for free to all registered owners of the game.
To download it, simply choose "Downloadable Content" from the launcher menu. You can see a trailer for the DLC here.
As announced by CD Projekt, all of The Witcher 2 small DLC packs (consisting of a single questline) will be free. However, the game will have larger expansion packs later on that will cost you money.
Ad blocker interference detected!
Wikia is a free-to-use site that makes money from advertising. We have a modified experience for viewers using ad blockers

Wikia is not accessible if you've made further modifications. Remove the custom ad blocker rule(s) and the page will load as expected.