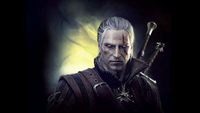 Today, CD Projekt's Adam Kiciński has announced that The Witcher 2: Assassins of Kings, originally announced for the Xbox 360 console with a November 2011 date, has been moved back to 2012.
"We have decided not to withhold information and to tell our fans immediately of the Xbox 360 launch moving to Q1 2012. As we have stated many times before, The Witcher 2 for Xbox 360 will be an adaptation and not regular port. The extra time will allow us to polish the title to perfection, so that the game offers an ideally balanced, fantastic experience to gamers. As the launch of the game approaches, we will be sharing more details how it will be released on Xbox 360. I trust that despite the release date shift, players will be satisfied with what we are planning for them."
i Too bad for console players. There's also no info about the PS3 version yet. I wonder if the delay has anything to do with the Namco lawsuit...