The most recent patch 1.07 is now live, available on Steam, GOG and from the CD Projekt Red website.  At a hefty 7.0 GB it's a huge patch with a number of changes and bug fixes including:
Introduces an alternative movement style for Geralt. To enable, go to the Gameplay\Movement Response submenu.
Adds a stash for player convenience. Players can now store loot in their stash, access to which is available in different parts of the world. Stash locations are marked on the map.
All crafting components and alchemy ingredients now weigh nothing.
Improves overall game performance.
Introduces a number of improvements to overall game stability.
Adds a Books tab to the Inventory panel. Also adds a feature whereby read and unread books are marked differently in the Inventory panel.
Introduces a pinning feature for formulae and diagrams. Ingredients and components for pinned formulae/diagrams are highlighted in the shop view. This should greatly facilitate the purchase of currently needed elements.
Introduces a feature whereby currently equipped items are highlighted in the Repair panel, facilitating prioritization of items needing repair.
The list of all available DLC packages is now displayed in the Main Menu/Options/Downloadable Content submenu for better clarity.
Enabled additional settings that decreases the hair and fur image quality slightly, without compromising its general appearance, to optimize HairWorks on a wider range of hardware.
Ton of bug fixes
The full change log can be found here
Free DLC #14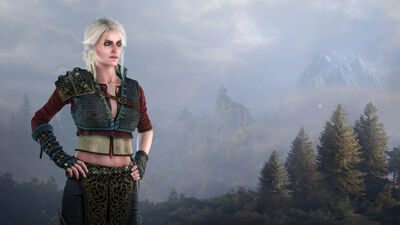 Also released is the new free DLC which is just an alternate look for Ciri, nothing too big here.