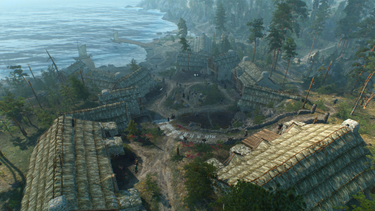 Urialla Harbor is the main village on An Skellig in The Witcher 3: Wild Hunt. A tavern can be found here.
Map description
Edit
On account of their mastery of their craft and painstaking attention to detail, the shipwrights working in this harbor are considered the best in the isles.
Associated quests
Edit
Ad blocker interference detected!
Wikia is a free-to-use site that makes money from advertising. We have a modified experience for viewers using ad blockers

Wikia is not accessible if you've made further modifications. Remove the custom ad blocker rule(s) and the page will load as expected.