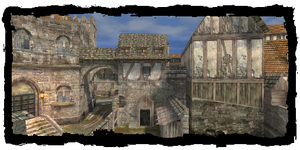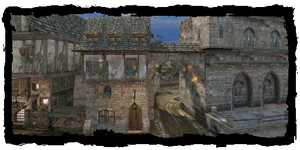 Attached to the town hall and bank buildings is a warehouse. This storehouse connects with the clerical area on the second story of the administrative building which makes a convenient second entrance to either the bank or city hall. It is one way that Geralt can get into the building when the bank is held up in Chapter III.
Associated quests
Edit
Ad blocker interference detected!
Wikia is a free-to-use site that makes money from advertising. We have a modified experience for viewers using ad blockers

Wikia is not accessible if you've made further modifications. Remove the custom ad blocker rule(s) and the page will load as expected.