The Town Hall is found in the eastern section of the Trade Quarter, in the same building as the Vivaldi and Sons bank. It is also where the town scribe can be found. On the second story, the town clerks toil away. There is also an attached warehouse adjacent which can be reached from this work area. The scribe is offering a reward for the The Cockatrice Contract. The clerks offer pleasures of the more corporeal variety.
Associated quests
Edit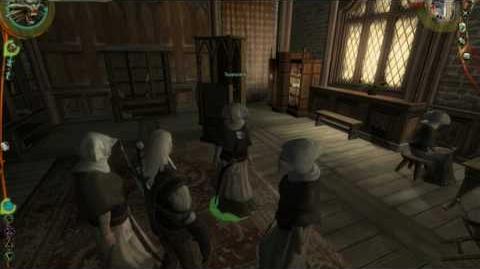 Ad blocker interference detected!
Wikia is a free-to-use site that makes money from advertising. We have a modified experience for viewers using ad blockers

Wikia is not accessible if you've made further modifications. Remove the custom ad blocker rule(s) and the page will load as expected.