This article is a stub. You can help Witcher Wiki by expanding it.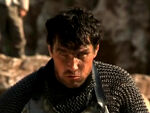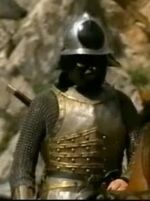 Thornwald was the witcher who saved Geralt's father from a pack of werewolves and laid claim on Geralt in accordance with the Law of Surprise.
Years later, Geralt faced him in a trial of swords because Geralt had defied the traditional ways of the witchers. They both wore heavy armour, Geralt for the first time in his life. Still, he walked out of it alive. Thornwald didn't.
Played by Walery Jonin.
Ad blocker interference detected!
Wikia is a free-to-use site that makes money from advertising. We have a modified experience for viewers using ad blockers

Wikia is not accessible if you've made further modifications. Remove the custom ad blocker rule(s) and the page will load as expected.