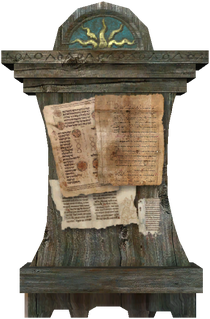 Contract Items
Edit
Once you have read and thereby accepted the contract, the items no longer have any practical use. They can be safely thrown away or put into storage to free up inventory space. If you carry the item with you when finishing a quest (getting your reward), the item will disappear.
By Chapter
Edit
Other quest information
Edit
Ad blocker interference detected!
Wikia is a free-to-use site that makes money from advertising. We have a modified experience for viewers using ad blockers

Wikia is not accessible if you've made further modifications. Remove the custom ad blocker rule(s) and the page will load as expected.