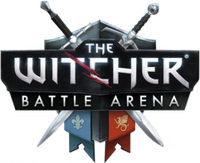 The Witcher Battle Arena is a free-to-play multiplayer online battle arena (MOBA) video game developed by Fuero Games and published by CD Projekt RED. The game features 6-player battles, where participants must capture and hold three conquest points or fight in team deathmatch.
The game was released in Q4 2014 for iOS, Android, Windows Phone, and Windows tablet.
On 31 December 2015, The Witcher Battle Arena ceased to be available for download and its servers were shut down[1].
Official statement
Edit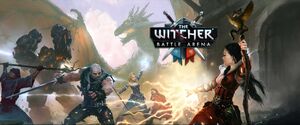 The Witcher Battle Arena is an accessible MOBA game based in The Witcher universe and designed with mobile devices in mind. In the Arena, six players battle to the death, trying to capture and hold three points. Players can customize their characters in various builds and configurations. Matches on average will last around 10 minutes. Each hero in the game features their own unique skills and follows their own meta-game style. The game will feature an RPG-style Player Profile.
Locations

Edit
Characters
Edit
References
Edit