This article is a stub. You can help Witcher Wiki by expanding it.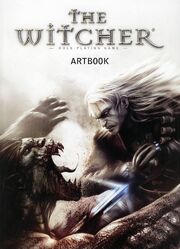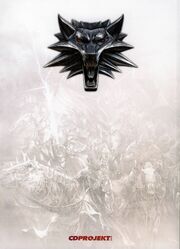 The book contains 204 pages of concept art with character, architectural, costume, weapon and furniture designs, done during the years 2002-2007. It was enclosed with several Editions of the The Witcher (PC).
Locations — Introduction
Kaer Morhen
Vizima's Cemetery
Lakeside
Swamp Cemetery
Caverns and Crypts
Kaer Morhen Interior
Inside Salamandra
Taverns
Ice Plains
Early Sketches
Final Form
Supporting Characters
Erotica
Flashbacks
Placeables
Weapons and Equipment
Symbols
Platige Image
CD Project RED
Posters
Ad blocker interference detected!
Wikia is a free-to-use site that makes money from advertising. We have a modified experience for viewers using ad blockers

Wikia is not accessible if you've made further modifications. Remove the custom ad blocker rule(s) and the page will load as expected.