Witcher Schools: School of The Viper - Witcher Lore - Witcher Mythology - Witcher 3 lore

from WitcherGeorge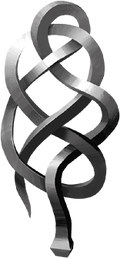 The School of the Viper is a school of witchers appearing in The Witcher 2: Assassins of Kings and The Witcher 3: Wild Hunt. The school is headquartered somewhere within the Empire of Nilfgaard. At some point the school dissolved and its students scattered throughout country; the catalyst for its downfall remains a mystery.
Adherents
Edit
It is possible that the mysterious assassin from the end of The Witcher (PC) may have been one of two unnamed members, rather than a third.
Before its destruction, the Viper School was believed to possess a wealth of valuable information, including an extensive collection of books about the Wild Hunt. It is also believed that the school may have taught the use of short blades in its swordsmanship training, as several of its students had displayed a predilection for shortswords as opposed to their longer counterparts.
However, this may have simply been a preference of the Kingslayers and should not be indicative of the practices of the school itself, as a pair of weapon schematics for Viper School longswords can be found early on in The Witcher 3: Wild Hunt. However, Letho carries both the shortblades he used in the intro to The Witcher 2 on his chest, along with steel and silver swords on his back in Wild Hunt.
The Hearts of Stone expansion adds more Viper School equipment: a full set of armor and a new pair of swords. Diagrams can only be found for the armor and steel sword, with the silver sword already forged. All of the Viper equipment focuses on poison: the armor grants complete poison immunity, while both sets of swords have an innate poison effect in the blades.
Other witcher schools
Edit