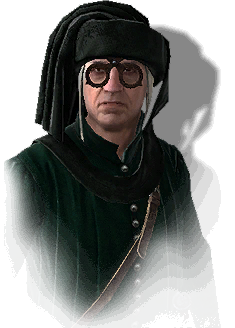 Rupert Brandhuber is a secondary character in The Witcher 2: Assassins of Kings.
Associated Quests
Edit
Geralt first encountered Rupert near the ruins of the asylum in the forest beyond Flotsam. The Aedirnian medic claimed he had come to the area with his friend Gridley in search of rare herbs. However, it appeared they had underestimated the dangers lurking in both the forest and the ruins.
Something was missing from his story, however. Rupert had been a medic in a field hospital during the war. He and his friends had committed a crime back then. Years later the wraith of the Nilfgaardian soldier they had tortured to death summoned them to the scene of the crime so to have its revenge.
If the quest fails:

Because later events hit him like an avalanche, Geralt did not have an occasion to learn how Gridley's and Rupert's story ended. We could make conjunctures (sic), but I leave that to the imagination of my readers.
Ad blocker interference detected!
Wikia is a free-to-use site that makes money from advertising. We have a modified experience for viewers using ad blockers

Wikia is not accessible if you've made further modifications. Remove the custom ad blocker rule(s) and the page will load as expected.