The Road to Bald Mountain is both long and treacherous path leading to the infamous Bald Mountain and name for small village on this hill. Many Foglets prowl the trail, hiding in the deep mist engulfing the area.
Map description
Edit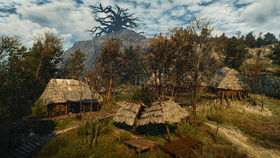 The peasants of Velen believe the summit of Bald Mountain is home to witches, werebbubbs and wights.
Ad blocker interference detected!
Wikia is a free-to-use site that makes money from advertising. We have a modified experience for viewers using ad blockers

Wikia is not accessible if you've made further modifications. Remove the custom ad blocker rule(s) and the page will load as expected.