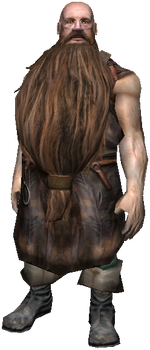 Ren Grouver is a dwarf and member of the Scoia'tael. He is working for Yaevinn. You will find him in the sewers of the Trade Quarter, if you get the Echoes of Yesterday quest and you will meet him again at the bank during the Gold Rush quest.
Associated quests
Edit
Ad blocker interference detected!
Wikia is a free-to-use site that makes money from advertising. We have a modified experience for viewers using ad blockers

Wikia is not accessible if you've made further modifications. Remove the custom ad blocker rule(s) and the page will load as expected.