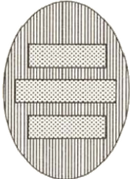 Redanian Post Bank (polish: Redánski Bank Pocztowy) a state-owned bank institution in Free City of Novigrad with outpost in capital of Tretogor, based on dwarven art of finance machinations. It enjoys considerable popularity in circles hostile towards non-humans (i.e. Church of the Eternal Fire and most of aristocracy) and among the followers of the unification of the Novigrad with Redania. Building is well guarded and everywhere you go in there you see its royal bank.[1]
Notes & references
Edit
Ad blocker interference detected!
Wikia is a free-to-use site that makes money from advertising. We have a modified experience for viewers using ad blockers

Wikia is not accessible if you've made further modifications. Remove the custom ad blocker rule(s) and the page will load as expected.