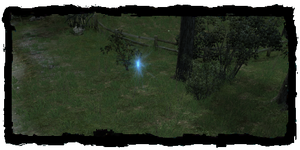 In The Witcher (PC), Places of Power are (nearly) invisible spots where magic is concentrated. They are not Circles of Elements. Unlike those, Places of Power are practically invisible until Geralt approaches them. There is an audible roaring sound when he gets close enough to them which is also a clue to finding them. And finally, if the witcher medallion is set to detect magic, it will vibrate near the Places of Power.
These places of power are indicated on maps with a blue dot.
Rituals:
Edit
In these spots, depending on how talents have been allocated, Geralt can perform different rituals.
Geralt can perform the Ritual of Magic by default. The other two rituals require higher level Intelligence upgrades before they can be performed.
Mechanics:
Edit
Left-click on the blue light source to activate a Place of Power.
Choose the action you want to perform from the list of available actions, initially there is only the Ritual of Magic.
There are Places of power in all locations of the game, except Kaer Morhen keep, in the Prologue.
Locations:
Edit
In the second game there are Circles of Power, which have similar effects.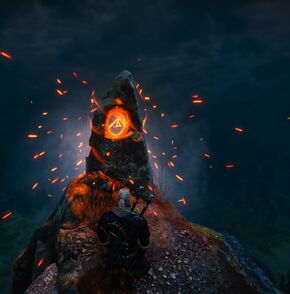 In the third game places of power return and will grant Geralt of Rivia a Skill Point if their locations are found and then activated. It is important to find these as there are a limited number of Skill Points in the game. Each Place of Power is tied to one of the 5 Signs and will increase that Sign's intensity when drawn from.
Locations
Edit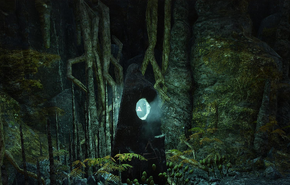 White Orchard (Six Places)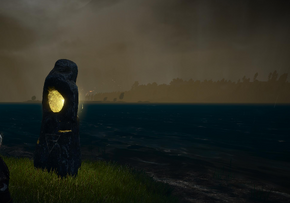 Skellige (Nine Places)