Ad blocker interference detected!
Wikia is a free-to-use site that makes money from advertising. We have a modified experience for viewers using ad blockers

Wikia is not accessible if you've made further modifications. Remove the custom ad blocker rule(s) and the page will load as expected.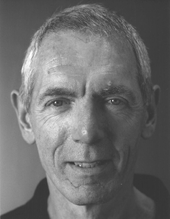 Peter Marinker is a voice actor well known for his role as Kiichi Goto in the Patlabor series. In The Witcher, he voiced the Narrator, Zoltan Chivay and Thaler.
In the Polish version of the game, the Narrator is Tomasz Marzecki, Zoltan is Paweł Szczesny and Thaler is Miłogost Reczek.
Filmography
Edit
A Wind Named Amnesia (movie) as Simpson
Angel Cop (OAV) as Dr. Ichihara
Bounty Dog (OAV) as Corporate Spokesman
Dark Myth (OAV) as Takeuchi
Dominion Tank Police (OAV) as Dr. Shahah (Act III & IV)
Doomed Megalopolis (OAV) as Yusanori Kato
Odin - Starlight Mutiny (movie) as Doctor
Patlabor 2: The Movie as Kiichi Goto
Patlabor: The Movie as Kiichi Goto
Roujin Z (OAV) as Reporter
Super Space Machine X Bomber (Puppet-Show TV) as Dr. Benn Robinson (UK dub)
Sword for Truth (movie)
The Heroic Legend of Arslan (OAV) as Narrator (Manga Video Version)
Venus Wars (movie) as General Gerhard Donner
The Witcher (VG) as Narrator, Zoltan Chivay, Thaler
External links
Edit