Infobox Needed
This article or section needs an infobox template added.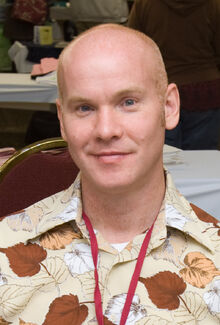 Paul Tobin is the eisner-award-winning author and writer of The Witcher: House of Glass, The Witcher: Fox Children and The Witcher: Curse of Crows comic book series, published by Dark Horse Comics and illustrated by Joe Querio.
"This is my story, not yours. You must let me finish telling it."
This article is a
stub
. You can help Witcher Wiki by
expanding it
.