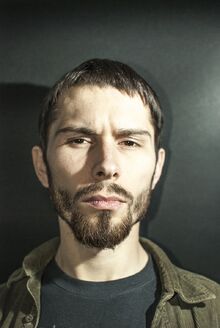 Nikodem Cabała (born in 1980) is the artist who colored The Witcher: Matters of Conscience, a 29-page comic book set in the CD Projekt video game continuity, written by Michał Gałek, illustrated by Arkadiusz Klimek and published in 2015 with Hearts of Stone Expansion for The Witcher 3: Wild Hunt.
Ad blocker interference detected!
Wikia is a free-to-use site that makes money from advertising. We have a modified experience for viewers using ad blockers

Wikia is not accessible if you've made further modifications. Remove the custom ad blocker rule(s) and the page will load as expected.