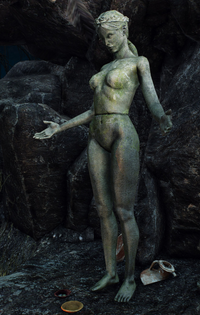 Lilvani was the ancient feminine lunar deity whose temple had been built in a cave system east of Toderas in the Temerian province of Velen. Now, only the temple ruins and its memories exist in minds of the local inhabitants.
See also
Edit
Other feminine deities
Ad blocker interference detected!
Wikia is a free-to-use site that makes money from advertising. We have a modified experience for viewers using ad blockers

Wikia is not accessible if you've made further modifications. Remove the custom ad blocker rule(s) and the page will load as expected.