Ad blocker interference detected!
Wikia is a free-to-use site that makes money from advertising. We have a modified experience for viewers using ad blockers

Wikia is not accessible if you've made further modifications. Remove the custom ad blocker rule(s) and the page will load as expected.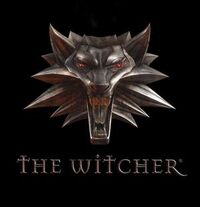 Inspired by The Witcher is a CD with additional music inspired by The Witcher computer game and Andrzej Sapkowski's Witcher series. It is sold separately and available with some international editions of the game. It is also included in The Witcher: Enhanced Edition.
see also The Witcher soundtrack
List of tracks
Edit
| No | Name | Artist | Length |
| --- | --- | --- | --- |
| 01 | Tales of the Witcher | Adam Skorupa | 2:38 |
| 02 | Born Again | Rootwater | 4:39 |
| 03 | Throw the Stone | Jesus Chrysler Suicide | 5:34 |
| 04 | Sword of the Witcher | Vader | 3:36 |
| 05 | Tarot | Lady Aarp | 4:19 |
| 06 | Hallowed Be Thy Name | Habakuk | 4:16 |
| 07 | Sapphire Waters | Village Kollektiv | 4:26 |
| 08 | Skellige | Duan | 4:21 |
| 09 | Sou-au | Me Myself and I | 4:29 |
| 10 | Bring to the Boil | Beltaine | 4:36 |
| 11 | Sentinels of Brokilon | Rimead | 7:18 |
| 12 | The Witcher theme | Believe | 2:13 |
| 13 | Running Away | Skowyt | 2:54 |
| 14 | They Want to Suck | Lal | 3:13 |
| 15 | Trial of the Herbs | Marcin Przybyłowicz | 3:03 |