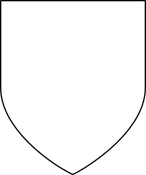 House of Denesle
is a small knightly dynasty residing in
Denesle Castle
. They belong to most faithfull and religious noble kins in
Northern Kingdoms
.
Description
Edit
Compared to all those false knights, robber barons and other heraldic rabble, the House of Denesle stood apart like a lion among mongrels. Like his father Eyck of Denesle before him, the young Siegfried always followed strict moral rules in life and an iron code of honor, to the point that his devotion sometimes bordered on fanaticism.

— Dandelion in the Witcher 2
Members of family
Edit
Ad blocker interference detected!
Wikia is a free-to-use site that makes money from advertising. We have a modified experience for viewers using ad blockers

Wikia is not accessible if you've made further modifications. Remove the custom ad blocker rule(s) and the page will load as expected.