Ad blocker interference detected!
Wikia is a free-to-use site that makes money from advertising. We have a modified experience for viewers using ad blockers

Wikia is not accessible if you've made further modifications. Remove the custom ad blocker rule(s) and the page will load as expected.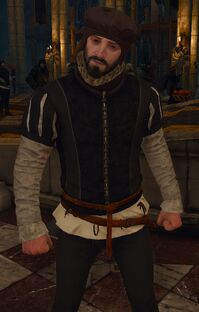 Hereward II is the Duke/Prince of Ellander, successor of Hereward (maybe overthrown him at start of war). Tributary of Nilfgaardian Emperor Emhyr var Emreis. He appears in the Witcher 3: Wild Hunt at the Royal Palace in Vizima.