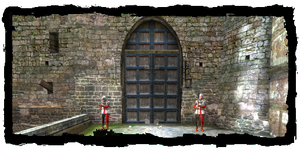 The Gate to New Vizima provides access to Vizima's Temple Quarter from its busy port. During The Witcher, alternating plague and uprising mean that not just anyone can pass through this gate (nor through any others, for that matter...). Faced from its Temple Quarter side it is known as the Gate to the dike.
Associated quests
Edit
Ad blocker interference detected!
Wikia is a free-to-use site that makes money from advertising. We have a modified experience for viewers using ad blockers

Wikia is not accessible if you've made further modifications. Remove the custom ad blocker rule(s) and the page will load as expected.