The forests of Flotsam a woodlands surrounding Lobinden and Flotsam is the ancient crossroads of the Four Kingdoms of North, Redania, Temeria, Aedirn and last but not least Kaedwen and also one of latests center of ancient Veyopatis cult.
Points of interest
Edit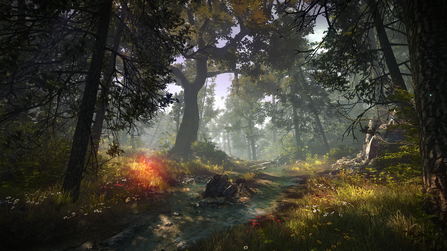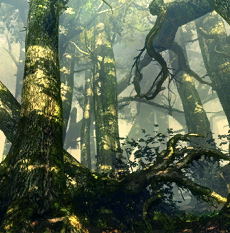 The 
Flotsam forests
 are an important part of Chapter I in 
The Witcher 2: Assassins of Kings
. Many quests lead Geralt here.
Journal entry
Edit
The wilderness surrounding Flotsam was a thick impassable wood where inexperienced travellers could easily lose their way and fall victim to wild beasts or, even more probably, elven arrows. A rarely used, thickly overgrown route led to Aedirn, but, given the forest's dangers, most travelers preferred to journey by river.
Associated quests
Edit
This area is full of traps like snares, other than monsters. It is advisable to make a large use of the medallion (pressing to activate it) in order to spot and disarm them.
After being disarmed, the snares can be picked up and used against monsters. Since these traps can cause bleeding, there are a few monsters which are immune. Furthermore snares are totally free.