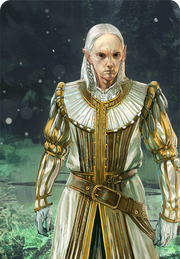 Filavandrel aén Fidháil of the Silver Tower was the ruler of the elves of Dol Blathanna. He was a proud king, who had hard time bowing his head even when his subjects (including Toruviel) were facing death by famine.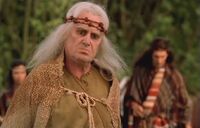 He appeared in the short story
The Edge of the World
(
Kraniec świata
) as well as in the
episode
based on that story,
Dolina Kwiatów
, in which he was played by
Daniel Olbrychski
.