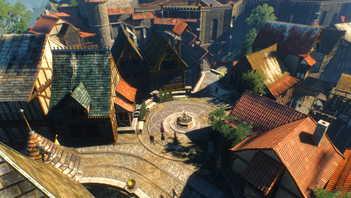 Electors' Square is a popular square located in the middle of Temple Isle near Grand Picket in the Redanian Free City of Novigrad named on honour of Council of Electors ones to select a new hierarch from them.
Map description
Edit
Square named after a group of Novigrad reformers who enacted bold transformations that led to the city's rapid growth, enriching its residents considerably and ushering in the city's golden age.
Ad blocker interference detected!
Wikia is a free-to-use site that makes money from advertising. We have a modified experience for viewers using ad blockers

Wikia is not accessible if you've made further modifications. Remove the custom ad blocker rule(s) and the page will load as expected.