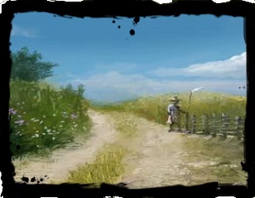 Deceits by Rafał "Magun" Bielicki is the winning entry in the D'jinni Adventure Editor Contest. It is included as part of The Witcher 1.5 Patch.
Description
Edit
Geralt travels to Lan Exeter, summoned there by the Esterad Thyssen himself. Having crossed Kestre mountains, the witcher reaches a peaceful valley. where he is delayed by some unexpected events...
Features
Edit
7 quests which impact each other
18 distinct NPCs
Not-so-obvious choices to make
Both serious and funny dialogues
2 language versions (polish & English)
Ad blocker interference detected!
Wikia is a free-to-use site that makes money from advertising. We have a modified experience for viewers using ad blockers

Wikia is not accessible if you've made further modifications. Remove the custom ad blocker rule(s) and the page will load as expected.