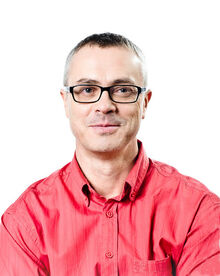 David French is the English translator of short story collections and novels in the Witcher series by Andrzej Sapkowski, succeeding Danusia Stok during work on novel the Time of Contempt. He is currently translated The Tower of the Swallow (released in 2016). Based in Poland, French was educated at The University of Manchester and Bedford College, University of London.
Translated works
Edit
External links
Edit
Ad blocker interference detected!
Wikia is a free-to-use site that makes money from advertising. We have a modified experience for viewers using ad blockers

Wikia is not accessible if you've made further modifications. Remove the custom ad blocker rule(s) and the page will load as expected.