"This is my story, not yours. You must let me finish telling it."
This article is a
stub
. You can help Witcher Wiki by
expanding it
.
Infobox Needed
This article or section needs an infobox template added.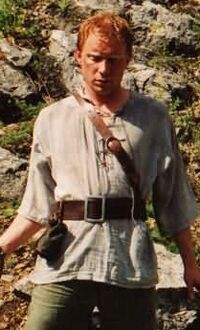 Clovis is a witcher trainee at the same time as Geralt. He has red hair and short temper. He got Geralt's fist in his face after sexist comments on Adela and women in general. They graduate together.
Played by Arkadiusz Janiczek.