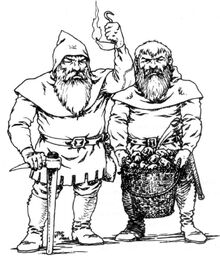 Mahakaman clans are influential kins of dwarves among inhabits of Mount Carbon and other Mountains leader of them is (elected from them) de jure King of Temeria but de facto Elder of Mahakam residing in capital.
Known clans
Edit
Known members:
Territory: capital of Mount Carbon
Ad blocker interference detected!
Wikia is a free-to-use site that makes money from advertising. We have a modified experience for viewers using ad blockers

Wikia is not accessible if you've made further modifications. Remove the custom ad blocker rule(s) and the page will load as expected.