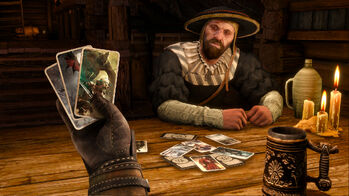 Ballad Heroes is one of 16 free dlc for The Witcher 3: Wild Hunt retexturing neutral card released in 12 June 2015.
Official statement
Edit
Make your Gwent Deck legendary! The "Ballad Heroes" neutral Gwent card set will provide alternative cards capturing characters from Dandelion's ballads in all their glory.
Ad blocker interference detected!
Wikia is a free-to-use site that makes money from advertising. We have a modified experience for viewers using ad blockers

Wikia is not accessible if you've made further modifications. Remove the custom ad blocker rule(s) and the page will load as expected.