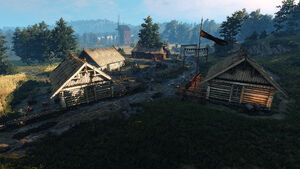 Alness is a village located northeast of Wheat Fields and south-southeast of Dancing Windmill.
Map description
Edit
Until recently, this was a thoroughly unremarkable village, then the Vegelbuds began organizing their famous horse races here, granting Alness the enviable honor of hosting the region's most prestigious equestrian contests.
Notable residents
Edit
There is a real-world small town called 'Allness' in the North of Scotland.
Ad blocker interference detected!
Wikia is a free-to-use site that makes money from advertising. We have a modified experience for viewers using ad blockers

Wikia is not accessible if you've made further modifications. Remove the custom ad blocker rule(s) and the page will load as expected.